Internet Download Manager 1 PC Lifetime Key Global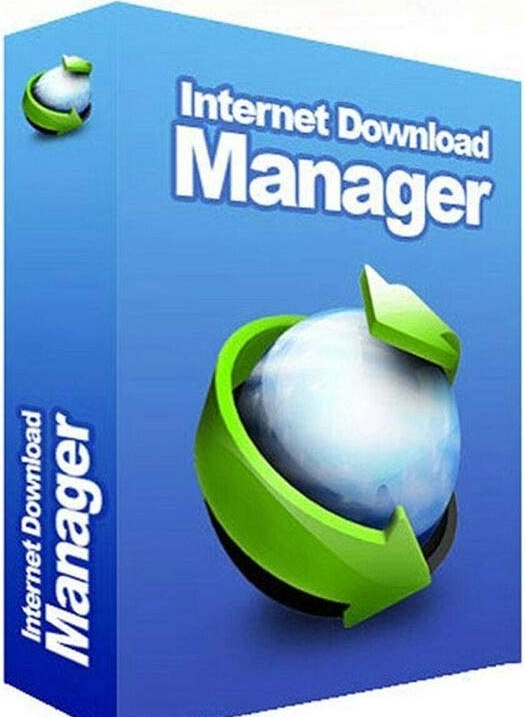 Internet Download Manager 1 PC Lifetime Key Global
Nové Horký
Note: This product will provide a lifetime license for 1 PC.
Popis produktu
Please activate this product on https://www.internetdownloadmanager.com/
Internet Download Manager (IDM) is a tool to increase download speeds by up to 5 times, resume and schedule downloads. Comprehensive error recovery and resume capability will restart broken or interrupted downloads due to lost connections, network problems, computer shutdowns, or unexpected power outages. Simple graphic user interface makes IDM user friendly and easy to use.Internet Download Manager has a smart download logic accelerator that features intelligent dynamic file segmentation and safe multipart downloading technology to accelerate your downloads. Unlike other download managers and accelerators Internet Download Manager segments downloaded files dynamically during download process and reuses available connections without additional connect and login stages to achieve best acceleration performance.
Internet Download Manager supports proxy servers, ftp and http protocols, firewalls, redirects, cookies, authorization, MP3 audio and MPEG video content processing. IDM integrates seamlessly into Microsoft Internet Explorer, Netscape, MSN Explorer, AOL, Opera, Mozilla, Mozilla Firefox, Mozilla Firebird, Avant Browser, MyIE2, and all other popular browsers to automatically handle your downloads. You can also drag and drop files, or use Internet Download Manager from command line. Internet Download Manager can dial your modem at the set time, download the files you want, then hang up or even shut down your computer when it's done.
Other features include multilingual support, zip preview, download categories, scheduler pro, sounds on different events, HTTPS support, queue processor, html help and tutorial, enhanced virus protection on download completion, progressive downloading with quotas (useful for connections that use some kind of fair access policy or FAP like Direcway, Direct PC, Hughes, etc.), built-in download accelerator, and many others.
Installation instructions:
Download Internet Download Manager , you can find it here.
Run idman631build9.exe
Follow installation instructions
Whokeys.com is a reliable and competitive online retail store that provides a wide variety of popular game products on all platforms, all kinds of gift cards and other software products. Purchase our products that we got from formal sources. Furthermore, Whokeys will keep updating our stock with everything you need.
Original Price

EUR 29.99

Discount

-39%

Earn Up to EUR 1.46
Platforma

Oblast

značky

Office Software

Zásoby

Skladem
Zavřít

Vítejte v přihlášení do whokeys.
E-mailová adresa

Heslo

Ověřovací kód:

Ponechejte mě přihlášeného/přihlášenou

Zapomněli jste heslo?
Ještě jste se nezaregistroval/a?
Sign Up Now
Přihlásit se k účtu třetí strany:
Open the whokeys APP
Scan The code to login
Zavřít

Vítejte v registraci do whokeys
E-mailová adresa *

Please enter a valid Email.

Heslo*

6 to 16 letters, numbers, and special characters.

Potvrdit heslo:*

Křestní jméno* Příjmení*

Ověřovací kód:

Přečetl/ jsem si a souhlasím s

Přihlaste se k nabídkám, soutěžím a zpravodajům whokeys
Máte již účet na whokeys?
Přihlaste se nyní
Přihlásit se k účtu třetí strany
Zavřít

Zapomenuté heslo
Zadat e-mail
Ověřit totožnost
Obnovit heslo
Heslo změněno
Account:

Ověřovací kód byl zaslán na

Ověřovací kód: :

Nové heslo: :

Potvrdit nové heslo: :
Zavřít
Prompt T698563:
The programe has been successfully submitted to the system
Zavřít
Prompt T698563:
The programe has been successfully submitted to the system
Zavřít
Prompt T698563:
The programe has been This is a warning ?
Zavřít

Successful Registration

Welcome ! You have successfully signed up to be an whokeys member.
A new item has been added to your Shopping Cart.