AOMEI Partition Assistant Professional 8.8 Edition Key Global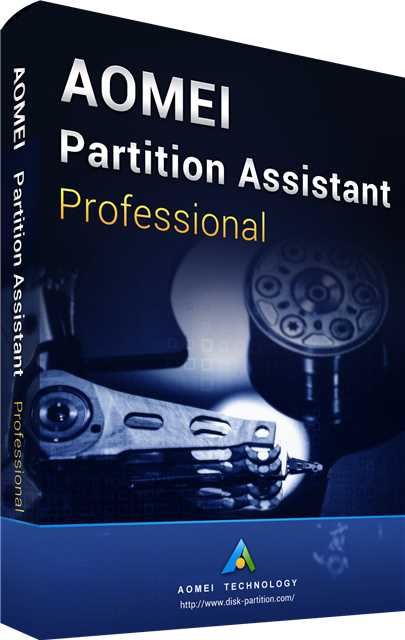 AOMEI Partition Assistant Professional 8.8 Edition Key Global
Popis produktu
Aomei Partition Assistant Professional Edition
Are you looking for a stable and full-featured partition manager software which can handle all operations on hard disk partitions?
What are the features of Aomei Partition Assistant Professional Edition
Resize
Resize/Move Partition, Extend Partition Wizard, Allocate Free Space
Merge
Merge Partitions, Split Partition
Create
Create Partition, Delete Partition, Format Partition
Migrate
System Migration: Migrate system to solid-state drive (SSD)
Copy Disk: Clone a disk from one to another
Copy Partition: Clone a partition to other location
Convert
Dynamic to Basic Disk Conversion, MBR and GPT Conversion, NTFS and FAT32 Conversion, Primary and Logical Conversion
Bootable Media
Create Bootable DiscCreate Windows PE bootable media without having to install AIK/WAIK
Windows To Go Creator: Install Windows 10/8 to a USB flash drive or a removable disk The activation code is the "Current Version" license, which is only 1-Time purchase without version upgrade protection. In such case,you need to pay additional fee to upgrade the current version to each later version. The "Lifetime Free Upgrades" license ensures that you're entitled to upgrade for FREE to any later new versions that we release after you buy. No annual billing or renewal cost. The license also includes free perpetual technical support.
Whokeys.com is a reliable and competitive online retail store that provides a wide variety of popular game products on all platforms, all kinds of gift cards and other software products. Purchase our products that we got from formal sources. Furthermore, Whokeys will keep updating our stock with everything you need.
Original Price

EUR 32.99

Discount

-59%

Earn Up to EUR 1.09
Platforma

Oblast

značky

Software

Zásoby

Skladem
Zavřít

Vítejte v přihlášení do whokeys.
E-mailová adresa

Heslo

Ověřovací kód:

Ponechejte mě přihlášeného/přihlášenou

Zapomněli jste heslo?
Ještě jste se nezaregistroval/a?
Sign Up Now
Přihlásit se k účtu třetí strany:
Open the whokeys APP
Scan The code to login
Zavřít

Vítejte v registraci do whokeys
E-mailová adresa *

Please enter a valid Email.

Heslo*

6 to 16 letters, numbers, and special characters.

Potvrdit heslo:*

Křestní jméno* Příjmení*

Ověřovací kód:

Přečetl/ jsem si a souhlasím s

Přihlaste se k nabídkám, soutěžím a zpravodajům whokeys
Máte již účet na whokeys?
Přihlaste se nyní
Přihlásit se k účtu třetí strany
Zavřít

Zapomenuté heslo
Zadat e-mail
Ověřit totožnost
Obnovit heslo
Heslo změněno
Account:

Ověřovací kód byl zaslán na

Ověřovací kód: :

Nové heslo: :

Potvrdit nové heslo: :
Zavřít
Prompt T698563:
The programe has been successfully submitted to the system
Zavřít
Prompt T698563:
The programe has been successfully submitted to the system
Zavřít
Prompt T698563:
The programe has been This is a warning ?
Zavřít

Successful Registration

Welcome ! You have successfully signed up to be an whokeys member.
A new item has been added to your Shopping Cart.